Steve Goldberg, HR Tech Industry Analyst, Advisor, Top 100 Influencer
Introduction
It is common these days for the words 'trust' and 'authenticity' to be featured in an employer value proposition. After all, they are emblematic of the values underpinning a corporate culture. The reasons for their prevalence are varied, but one could assert this reflects an effort to mitigate workforce sentiments such as a lack of control or lack of feeling valued. These feelings, when present, might well be a function of the Covid era having destabilized or at least disrupted the lives of both employees and businesses. Aside from that challenging set of dynamics, one must also keep in mind that many organizations were already involved in "intentional disruption" when the COVID crisis hit, better known as some form of business transformation.
Whether reacting to the pandemic by aligning company culture and values with a new set of employee needs and expectations, or just seeking to improve organizational agility (a seemingly universal business goal), HR policies and practices have become anything but static. This trend of a very fluid HR / HCM operating landscape seems to only be accelerating. Other catalysts range from a change in workforce-related laws and regulations (such as around pay transparency or equity), or the need to pursue new sources of HCM-related competitive advantage. Whatever the impetus, more organizations are making investments in their HR data and technology infrastructure to stay well-calibrated within an ever-changing operating context.
New perspectives on pay transparency, and on salary surveys
Clearly, workforce-related laws and regulations have increasingly focused on pay transparency. To start with, 17 U.S. states have some form of pay transparency law on the books; and the states of California, Colorado, Connecticut, Maryland, Rhode Island, and Washington now legally require employers to disclose salary ranges on job descriptions. Moreover, as of November 2022, New York City employers must post salary ranges for every job posting! Specific compliance requirements typically include making salary ranges very visible, accessible, and well understood, with the latter obviously very dependent on effective people managers. Indeed, well-executed pay transparency programs, centered around salary ranges driven by salary or compensation surveys, are a rational, defensible way of explaining why jobs (or skills) are being valued the way they are. This applies both to other jobs internally and to external market pay practices and benchmarks.
With more and more organizations publishing salary ranges and having auditable processes for maintaining and communicating around them, it is easy to imagine salary ranges being leveraged even more broadly. This logically also applies to these being architected and maintained differently, particularly because of today's much more fluid HR operating environments. So how can salary ranges be leveraged more broadly, likely necessitating a different approach to building and maintaining them; and can this new approach allow organizations to also take their commitment to pay transparency to the next level so to speak?
It's simply a fact that the world of compensation benchmarking is gradually changing due to transparency requirements. One major way it's changing is that salary surveys were always foundational to benchmarking and therefore the compensation decision process. Problems can easily arise though for organizations that are in a state of flux with respect to the relative importance of skills and jobs (as business plans and priorities change), and the corresponding supply and demand surrounding those skills and jobs. This is because market benchmarks from salary surveys may not reflect specific dynamics within that organization. For this reason, while salary and total compensation surveys will remain the gold standard for driving pay practices, these typical "market guideposts" are probably no longer serving as the total picture. Once that realization occurs, astute organizations will be looking at ways to also take into account the compensation included in their job postings and job offers in order to have a more real-time composite picture of pay considerations, basically a custom-crafted lens for each organization's operating dynamics. 
Introducing the salary range system of record
As with traditional systems of record in the Fintech or HR technology arenas, the mission is usually to provide a very reliable, well-rounded picture based on related data points maintained in real-time. Along the same lines, the notion of a salary range system of record would provide guidance on external market salary ranges and benchmarks but also have data guidance as to where market practices should closely apply, somewhat apply, or not apply at all. When not closely applying, it might be due to unique job functions, roles, or skills deemed unusually vital for business success, or perhaps to geographic differentials at play. The salary range system of record can also reflect other types of nuances such as a new compensation vehicle that changes the mix of compensation elements based on different triggers. It can also consider a wider set of job performance or employee value indicators which should ideally cause adjustments to typical market practices.
The bottom line is that when a salary range system of record is deployed, ideally as part of an appropriately designed and built enterprise software platform, it serves to not only house and manage compensation survey data, but all other relevant data needed to achieve business goals, all the while being very transparent about what the data points and compensable factors are.

Conclusion
There are many opportunities for an organization to capture competitive advantage. Arguably one of the best is to make a fluid operating environment an asset vs. an impediment or significant challenge. It becomes an asset when a range of relevant data can be brought together to guide optimal decision-making, such as in the area that happens to be the largest expense item in almost every organization – compensation. This data must of course be extremely reliable, which is also largely the mission of a system of record. Furthermore, in the world of compensation, this can become a huge competitive advantage, especially when jobs aren't standardly defined or the relative importance of those jobs and related skills are not constant.
The Author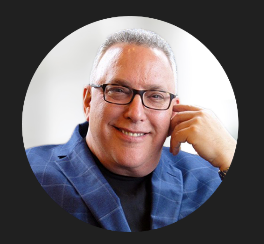 Steve Goldberg's 30+ year career on all sides of HR process & technology includes HR exec roles on 3 continents, serving as HCM product strategy leader and spokesperson at PeopleSoft, and co-founding Recruiting Tech and Change Management firms. Steve's uniquely diverse perspectives have also been leveraged by HCM solution vendors and corporate HR teams, and in practice
leader roles at Bersin and Ventana Research. He holds an MBA in HR, is widely published, and is a featured speaker around the globe. Payfederate is an HR Tech advisory client.